Go Back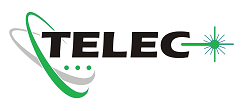 ​About Telec Networks Ltd
Telec Networks Ltd is known for world class service, uncompromising quality, and placing themselves at the heart of customers' telecommunications needs. With over 10 years' experience in Fibre Optics and Utility Infrastructure, they've developed a loyal customer base, and have worked on projects ranging from £10,000 to £40M+.
Telec have dedicated teams throughout Grimsby and Ipswich, while servicing clients throughout areas such as Yorkshire, Sussex and Essex. They were also chosen by CityFibre to lead a multimillion-pound rollout of full fibre in Norwich, which will futureproof the city's digital needs for generations to come.
Benefits
The senior management at Telec have worked hard to create a positive, safety-first culture of wellbeing, and taking care of their employees is a big part of this. They are also passionate about providing career opportunities for the local community – regularly hosting open days for people and families of all ages and experience levels. These are an opportunity for people to learn about the fibre industry as well as explore potential opportunities, and often feature live constructions and fibre splicing in their training areas.
As well as a competitive salary, Telec offer employees:
· 28 Days annual holiday including Bank Holidays
· Auto enrolment pension savings scheme
· Training and development opportunities
Build locations
Telec operate projects in Bury St Edmunds and Norwich. Find out about the latter here.
Interested in a job local to you? View Telec's current roles below.