Go Back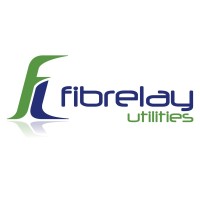 ​About FibreLay Utilities Ltd
We're pleased to be partnering with cable network design, installation, and maintenance experts, FibreLay Utilities Ltd.
Responsible for installing many of the UK's most established network infrastructures still in place today, the team at FibreLay Utilities pride themselves on their long-held reputation for being a proactive company providing first-class technical know-how and services. Health, safety, and quality are at the core of all they do, and this is reflected in their robust business systems, processes, and procedures.
Established in 2009, and formerly known as Fin Europe Ltd, FibreLay Utilities was formed by Seamus Hackett. Just a few years later in 2012, a new Board of Directors made plans to expand the business and its offerings. Now assisted by Directors, Mark Hopper and Alex Plummer, FirbreLay Utilities offers its widest range of services to date.
Clients benefit from services including route proving, surveying and design, cable network installation and construction, business installations and connectivity, fusion splicing, and cable testing and recovery. They also have a 24-hour emergency response facility, as well as a number of additional civil engineering and health and safety related offerings.
Benefits
With years of experience under their belts, you'll be part of a well-established team with top-notch knowledge and exceptional customer care. The organisation's big on progression – both in terms of their own growth, but also the personal and professional growth of their people.
Employees also enjoy perks such as 20 days' holiday per year, plus bank holidays, and a generous pension scheme.
Build Cities
FibreLay Utilities is currently working as build partner in Eastbourne - one of a growing number of UK locations benefitting from CityFibre's new and improved broadband infrastructure.
​
Are you interested in working for FibreLay Utilities Limited? Click on the link above to search for current vacancies near to you.